By Dani Feraday
Dialog Reporter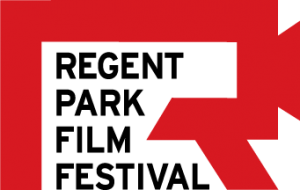 The Regent Park area in Toronto, located at the corner of Parliament and Gerrard, is known as Canada's oldest and largest social housing proj­ect. With people from all different walks of life, the community is as diverse as the city itself. When the new renovations started by Toronto Community Housing their mission was "to provide affordable housing, coNnect tenants to services and opportunities, and work together to build healthy communities". Yet when the renovations and demolition of the old housing began it brought with it a reign of terror to the Regent Park community.
People were uprooted and moved into placement homes while their old houses were demolished leaving some houses empty. According to a 2010 article in The Globe and Mail by Anna Mehler Paperny with these new empty spaces came increased crime and violence in the area. Families were afraid to let their children outside.
The most important time to keep a community together is when it feels like it's being ripped apart. For the past 10 years the Regent Park community has come together to celebrate a program that was dedicated to keeping a community connected – the Regent Park Film Festival (RPFF), Toronto's only free multi-cultural film festival.
"We believe firmly in making high quality films and relevant stories accessible to people from all walks of life" says Ananya Ohri , executive director of the festival.
"We are very pleased to hold this year's festival in our new home at Daniels Spectrum," which is located at 585 Dundas Street East, "where we have our own screening room, s p a c e for prod u c t i o n suites, and the opportunity to work admits other wonderful creative and engaged community organizations in Regent Park."
Richard Fung, RPFF's program director says, "It's nice to finally be back in the community, before Daniels Spectrum was available the film festival committee was working out of 41 Richmond Street West."
Daniels Spectrum has its own theater downstairs in the building with seats for monthly community screenings and a childcare centre for free childcare while the festival is in production. There are also three edit suites upstairs that Fung hopes will be used for free youth film workshops in the near future.
"Film is a medium to articulate experience, to give it a voice and channel a viewpoint. All over the world, where and how we start out in life holds sway over the filmmakers choice of subject," says Gail Picco who is the chair of the board of directors, "The purpose of the Regent Park film festival is to be a vehicle for Regent Park and inner-city communities around the world to express their viewpoint; to offer film as a means to be understood, to tell stories and share life. As we struggle with the problems of crime, poverty, and disenfranchisement in our city, the festival showcases a prospective we don't usually see."
RPFF is screening from Nov. 7 to 17. For more information see: www.regentparkfilmfestival.com