Farzam Fallah is heading to Hong Kong after years at Richmond Station
If there's one great way to say goodbye, going out with a bang is always one of them. In Farzam Fallah's case, hosting an event filled with an explosion of flavours and beautiful desserts lit that fuse.
In December 2015, culinary advocate group Tastes of Tomorrow hosted an event in a small demo kitchen for one of Toronto's largest rising pastry chefs, Farzam Fallah. Fallah is set to bid farewell to Toronto to start a culinary journey to Hong Kong.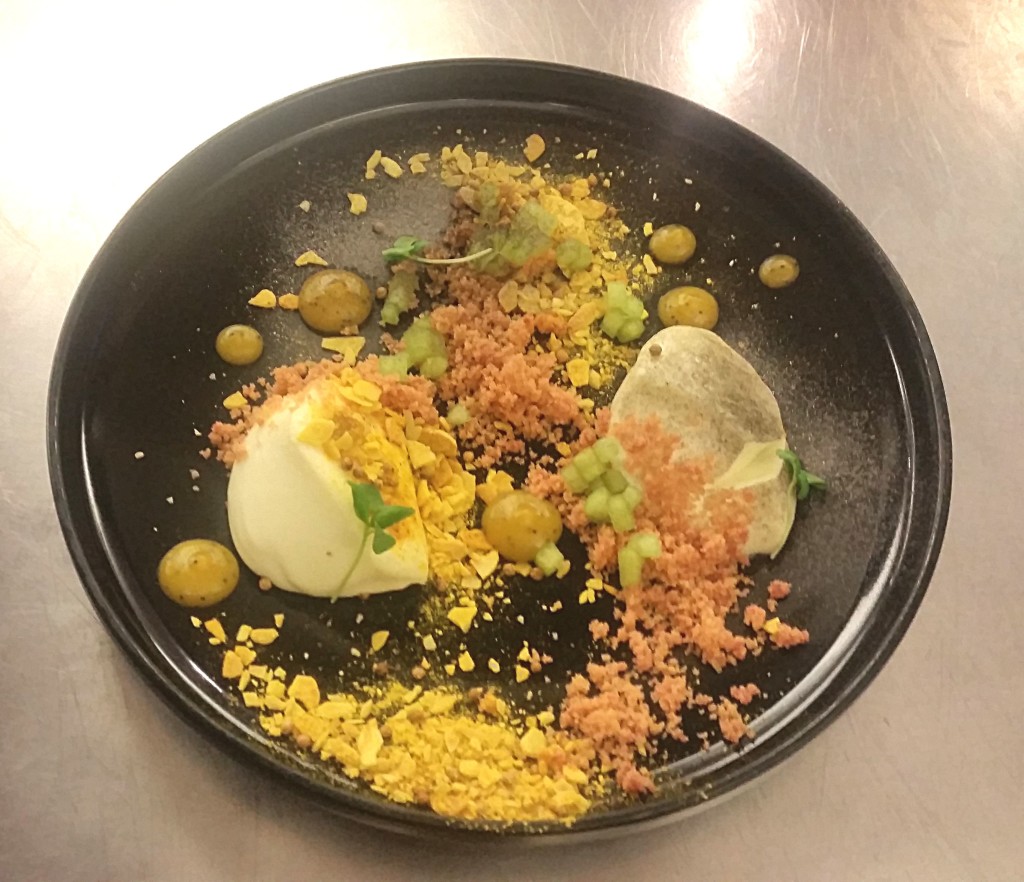 After leaving the Centre for Hospitality and Culinary Arts, Fallah has become a prominent figure of pastry arts in Toronto. Fallah has been featured in numerous publications including the Toronto Star, National Post and Globe and Mail, mostly for his work at the Richmond Station. The upscale Richmond St. restaurant was recently ranked in the top 50 in the 2015 version of Canada's 100 Best Restaurants.
At the event, Fallah shared some of his techniques and opened up about his upcoming trip to work with Hong Kong's Black Sheep Restaurants. Fallah said the offer to work in Hong Kong came when he needed a change. "I was around in Toronto, and I noticed that I had come to a point where I needed something new and needed a kind of cleanse after three years of being at the Richmond Station."Fallah added that he felt like he had learned what he wanted to from his position in Toronto, and had a desire to move on. "Hong Kong is the next challenge for me," he said.

When asked about the most important advice he could give to all culinary students working in the industry, he encouraged students to always write down the elements to a presentation. He explained: "Take note of how a plate is served. Take note of what plate (a restaurant) served it in. Take note of where something is positioned because, trust me, that chef behind that table will study them, and where every element is going to land."
At 15-years-old, Fallah began his career in high school majoring in culinary arts. He then worked at Terra Restaurant in Thornhill for a year.  Fallah said he was thrilled to apply to George Brown for the advanced pastry program. At the event, Fallah sounded ecstatic while discussing the vibe of being in a school with people sharing a passion for food.