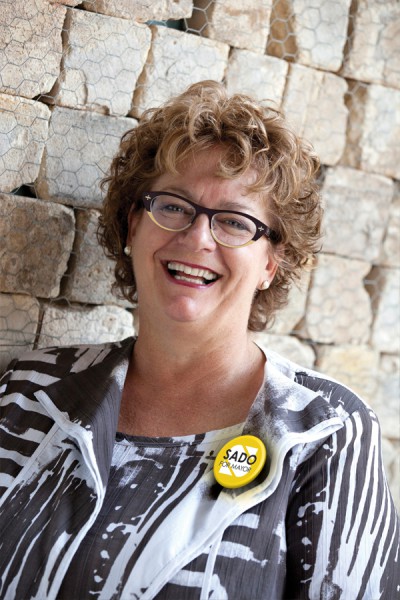 Hick Bitterman
City Hall Bureau
A new but familiar face is rumoured to be entering the race for the next Mayor of Toronto. Anne Sado the president of George Brown College (GBC) and former Bell Canada executive is quietly planning to be Toronto's next Mayor.
According to a source close to Sado, she is planning to formally register as a candidate when the winter semester ends on April 17.
Sado has been president of GBC since 2004, one year after former Toronto mayor David Miller beat Tory for his first term. With Tory back in the Mayor's race supporters think it's time for Sado to challenge for the job.
"Frankly Tory is a never-was and with Rob Ford bleeding away the vote from the crazier side of the conservative vote, Anne Sado is the only real challenge to Olivia Chow," said a long-time confidant of Sado who insists on remaining anonymous as they're working on her campaign.
Named a member of the Order of Canada in 2013 Sado has also been recognized as one of the YMCA's women of distinction in education and one of Canada's most powerful women.
According to the Public Sector Salary Disclosure list Sado earned $358,700 as GBC's president in 2013. This means that she would take a pay cut of just over 50 per cent in order to take the city's top job, which paid $175,325 in 2013.
A driver on the 504 King streetcar who says he's a proud member of Ford Nation scoffed at the news that Sado was entering the race, "I'm telling you, Sado doesn't respect the taxpayer and will be driving a new gravy train from George Brown to city hall."
Sado's experience as senior management in the private and public sector is a boon for her new political career. According to insiders she might be a political neophyte but her business credentials and experience negotiating with Queens Park and public sector unions have garnered her support from a wide range of Toronto's political élite.
In a recent article in the Toronto Star's "Big Ideas" feature, Sado courted the important suburban-mommy vote by saying that all doors in Toronto should be wide enough for parents with "monster prams" and that "construction schedules should follow some kind of logic that the average commuter can decipher and accept."
James Saint, a business student at GBC, says he thinks Sado should start at home. "It took years to fix the elevators at George Brown and she wants to run the entire city?"
Sado is also taking a page from Rob Ford's subway playbook on privatizing public transit with government handing over valuable city land to corporations in exchange for investments from corporations.
Olivia Chow's campaign manager Anne R. Chist criticized Sado's public transit policy, "we have a better chance of finding a unicorn colony on the moon than a private company that will sink their money into the TTC."
Editor's Note: The Monologue is the satire issue of The Dialog. All content in this issue is intended as satire or humorous commentary and makes no claim to be accurate, factual, or truthful. Please don't sue us.