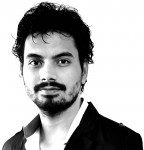 You are waiting for the elevator on the ground floor, while you have your class on the seventh. The elevator bell rings, the doors open and you hear the machine saying, "going down." What will you do in such a situation when you're at George Brown College (GBC) these days?
I will not speak for others, but I'll tell you what I do.
I get into that claustrophobic elevator. I go down to the basement, show an apologetic face or sometimes say "sorry", when I am in a good mood, to folks already waiting there. They can't enter as it is already jam-packed and nobody is willing to move out. Basically, the elevator is full of mean people like me who just want to reach their class on time.
I feel bad repeating the same emotions when I see swarm of people waiting at each floor. But I can't help it, I am not superman.
However, I get this kind of opportunity to squeeze into the elevator very rarely at GBC. Mostly I am at the receiving end, it's me waiting in the line-up outside and people apologizing to me.
The other day I was walking by the library at St. James campus when I heard two students cursing the elevators. I stopped and talked with them.
George Simmon, who is studying social work at GBC said, "There should be more than one elevator. There are a lot of people in an elevator, it's a hazard."
Vilal Mohmad, another social work student said, "The elevators should be more convenient, it should get you to the destination faster isn't it? That's the whole point of having an elevator. Students are kept waiting for almost ten minutes. I know taking the stairs is easier, but some people don't have that athletic ability you know."
Their classmate, Simone Bossr, joined in the conversation saying, "What if someone is on a wheelchair? The elevators are jam packed and there is a big line. People are rude, and we can't blame them, everybody is in a rush."
With the lack of enough elevators, or them being out of service, students face a lot of problems in terms of accessibility.
The facilities management at GBC is fully aware of the situation. Hooman Farhangnia, campus manager at St. James said he was not surprised by the reactions of students.
"We are in need of more vertical transportation within the college. There is no doubt about it," said Farhangnia
"There is a lot more traffic at St. James because of the top three floors (sixth, seventh and eighth) being completely renovated for having regular classes, starting this fall. Only nursing classes were held there previously and thus they were scarcely used," said Farhangnia.
Farhangnia mentioned that the management is currently studying the possibility of having additional elevators installed on campus, but he also clarified that if it gets finalized, it will take time.
"We are looking for solutions. We encourage people to take stairs if it's just one or two levels, so that it can help others going to upper floors," said Farhangnia.
The GBC facilities department is working with Davies elevators and according to Farhangnia, significant amount of work has already been completed. Renovation and a total upgrade is the reason behind the delay in fixing the elevators.
While students pay a whopping fee to attend school, they have all the right to access these basic services.
Install additional elevators in the college. If not, at least fix the ones available.