GBC students organize Rock and Roll Wrestling capstone event
Sometimes the only way to be different and settle differences is wrestling.
Standing out from the crowd of capstone events was the thought behind Rock and Roll Wrestling, organized by special events management students at George Brown College (GBC). The show, which was held at the historic Opera House on April 3, featured three wrestling matches from Toronto-based wrestling promotion Demand Lucha and live music from Orangabang. 
"We realized that the [other] capstone events, they're all kind of pretty, Instagramable and Facebook-worthy. We wanted to show a cooler side, a rock and roll side," said Jessy Brindley, a fourth semester GBC special events management student who helped organize the show.
But dealing with the muscled heroes and villains of the spectacle in the squared circle can't be easy. These are performers who slam, punch and pin opponents, after all. 
"There was actually no difficulty working with them," Brindley said. "They responded fast; within a day or two we would always get a response to any question we had."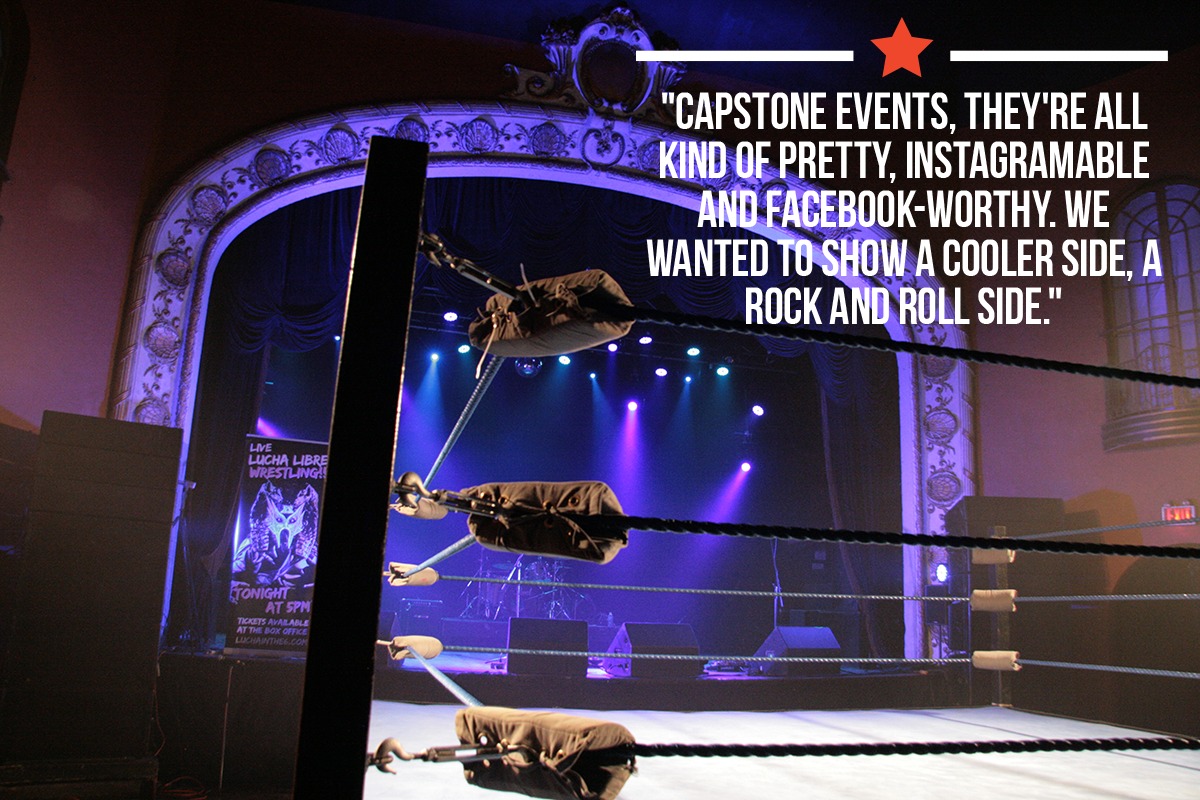 If the wrestlers were responsive and respectful with the GBC students who organized the event, they certainly didn't hold back in the ring or in describing their distaste for their opponents.
"It's basically come down to the fact of who is the better man," said "Playboy" John Atlas, who fought Channing Decker at the event. "(Decker's) jumped me from behind, he's tried to steal my girl, he's done everything he can to get in my way." 
Decker declined to comment for this story. 
Atlas, who did not suffer from the same reluctance to comment, said before the match that, "I'm going to have Channing Decker lined up, just like I line up one of my beautiful ladies. And instead of a kiss, I'm going to be kissing Channing Decker with some sweet chin music, right up side his face."  
At the event, the two titans clashed. After a back and forth contest, where Decker accused Atlas of hair pulling—much to the boozy, 19-plus crowd's delight—Playboy got the upper hand. Just as Atlas predicted, he landed consecutive super kicks to Decker's chin area and pinned him. 
After the win, Atlas went about approaching women in the audience, who one by one rejected the victorious grappler.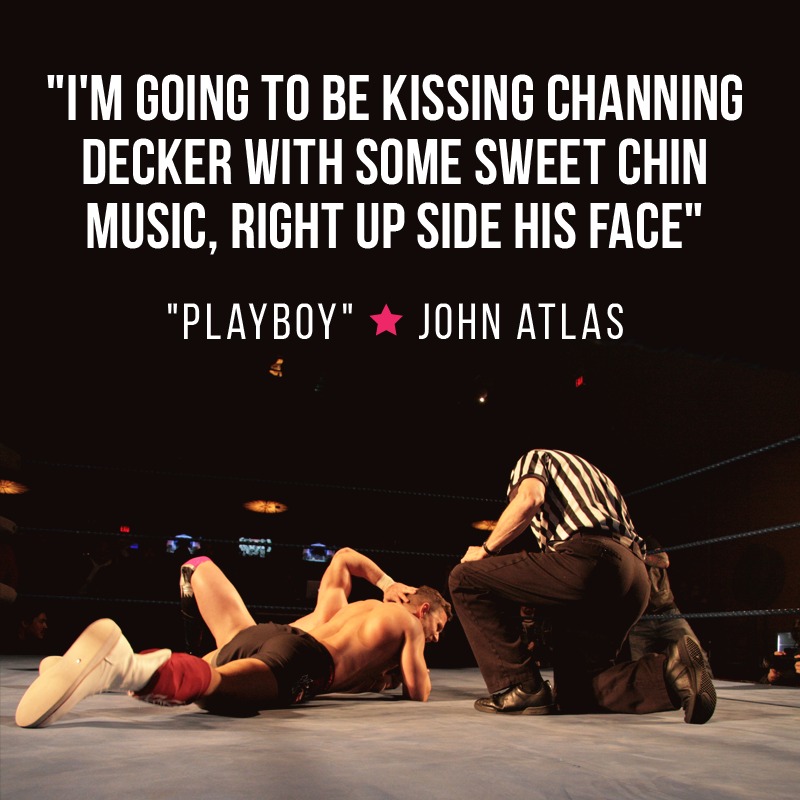 As part of the requirements for GBC special events management program, students have to organize capstone events. Between March 28 and April 22, GBC students will hold 11 events around Toronto, with proceeds going to help organize future capstones and various charities.
Proceeds from Rock N Roll Wrestling went to MLSE (Maple Leaf Sports and Entertainment) Foundation, which aims to support youth in sports and recreation programs.
"MLSE Foundation helps provide kids with access to sports and we really resonated with that idea because of our theme of wrestling, which is an exercise," Brindley said with a slight laugh. 
While she may have had some affinity with the idea of wrestling, the special events management student said she had no interest of stepping through the ropes anytime soon.
"I know I look very scary and menacing, but I feel like I would probably run away from everyone in the ring," Brindley said.
But don't get the wrong idea. While Brindley may shy away from action in the ring, she said that she and other events management students were ready to throw down if the wrestlers or crowd got out of hand.
"We have quite a menacing team of mostly girls but we're very scary event planners so we know how to hold our ground when stuff happens," said Brindley.