A ghoulish guide for everyone including people who hate Halloween
Pumpkin Person
You love pumpkins, it goes without saying, and candy and costumes are great too but you prefer your festivities during the day.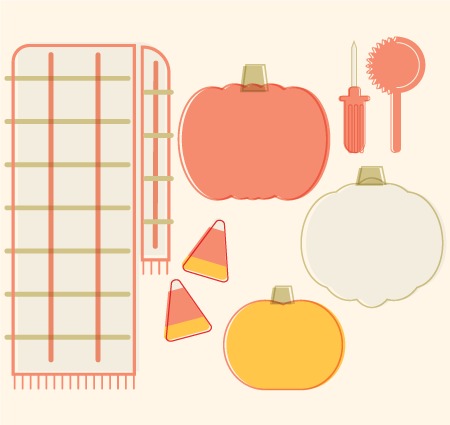 Visit a pumpkin farm close to downtown
Visiting a farm to pick your pumpkin is part of a Halloween tradition, or it could be if you take a trip to the Riverdale Farm (201 Winchester St.) on Oct. 21 to 22 from 9:30 a.m. to 3:30 p.m. For a $5 donation you can pick a pumpkin, carve it with the farm's full set of tools and even visit the Boo Barn haunted house.
---
Halloween on Queen
If you're feeling festive and frightful, head to The Beaches neighbourhood for Halloween on Queen. There will be games, live music, DJ, costume contest (pets included) and much more. Oct. 28, 12 p.m. to 4 p.m. at Kew Gardens (2075 Queen St E) and Ivan Forrest Gardens (131 Glen Manor Dr.).
---
Pumpkinfest in the Junction
For those close to the west, how about heading to The Junction neighbourhood for Pumpkinfest? There is pumpkin carving at the The Train Platform (2960 Dundas St. West), as well as free candy and spooky specials at many businesses on the Dundas Street strip. Oct. 28, 2 p.m. to 6 p.m.
---
Pumpkins in the Park
For those around the middle of downtown, you can get your pumpkin carve on at the Pumpkins in the Park event. Go to Barbara Hall Park (519 Church St.) on Oct. 30, 4 p.m. to 7 p.m. Pumpkins, carving tools, and lights will be provided.
Night Owl
You're up to get your scare on after the sun goes down and are on the look-out for the spooky activities and great parties by moonlight.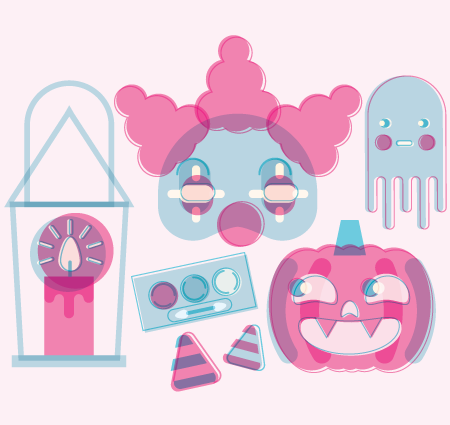 Visit Toronto's most haunted places
You can either run from ghosts, or chase them. For those wanting to chase, you can book a walking tour on each Friday and Saturday in October with Ghostwalks. Their Toronto North tour starts at the George Brown statue at Queen's Park (1 Queen's Park Cres. East) 8 p.m. to 9:30 p.m. $17
---
Murder at the Lighthouse
Maybe being scared on the sea is more your thing? Spooky Lagoon is hosting a boat ride walk with the 85 year Toronto Island resident, Jimmy Jones. Besides to telling the true island tales, Jones will also show his photos archive. Departures at 99 Harbour Square from 7:40 p.m. to 11:20 p.m. from Oct. 20 to 22 and 27 to 31. Early tickets: $25 
---
Halloween on Church Street
The six blocks along Church Street (Wood Street to Gloucester Street) will be stuffed with creative costumes on Oct. 31, for the Rainbow Village's famous party. At 6:30 pm, the streets will be open only to pedestrians. The bars and coffee shops in the neighbourhood will stay open late.
---
Pumpkin Parade
Save energy for the day after Halloween too, because the Pumpkin Parade at Sorauren Park (289 Sorauren Ave.) is something to behold. In the past the event has displayed close to 2,000 pumpkins in the park. The goal for 2017 is to completely encircle the park. Nov. 1 starts at sundown.
Intellectual
You like a little smart with your scary and would rather take in zombies and wizards indoors, thank you very much.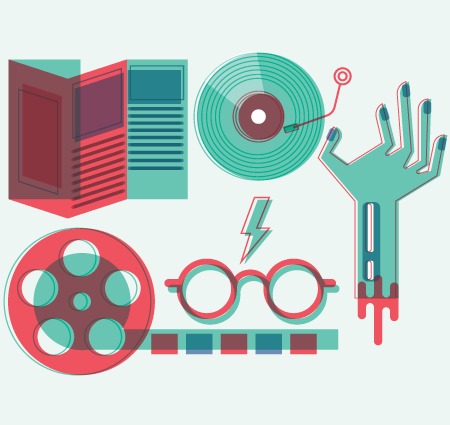 Harry Potter with an orchestra
Do you like the Harry Potter movies? If you haven't seen Harry Potter and The Chamber of Secrets, watching it in HD on the big screen, while the Toronto Symphony Orchestra performs the soundtrack is a good way to do it. 7:30 p.m. Oct. 12 to 14, Sony Centre for the Performing Arts (1 Front St. East) $75-$150.
---
At home with monsters
Eggs, bread, fruit and Frankenstein. Enter the mind and inspriations of filmaker Guillermo del Toro exhibits the curiosities that have shaped him. The Art Gallery of Ontario (317 Dundas St. West). Open til Jan. 7. $16.50-$25
---
Toronto after dark
If you are into sci-fi, horror, action and cult classic films, the 12th annual Toronto After Dark Film Festival is good bet for you. This year's fest features My Friend Dahmer, based on the teenage years of serial-killer Jeffrey Dahmer. Takes place at the Scotiabank Theatre (259 Richmond St. West) individual ticket price is $13.50. Oct. 12 to 20.
---
Wicked ROM
You know what makes a visit to the ROM (100 Queens Park) even better? Costumes, DJs and a burlesque show. Wicked ROM will feature all three and great exhibits. No masks or props allowed.
Fan of Fall
You think there's more to the season—and life—than Halloween and just want to enjoy what the city has to offer in the fall.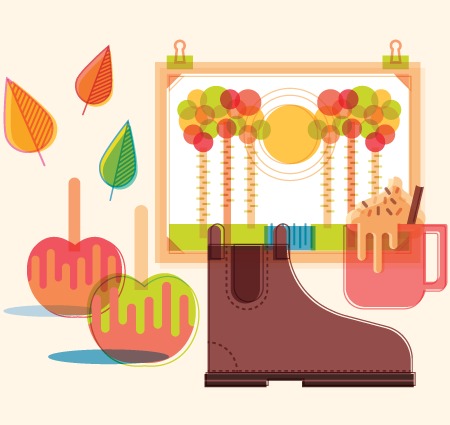 Rouge National Urban Park
Watch the fall colours come in epic fashion at Rouge Park (Zoo Rd. off of Meadowvale Rd.). Choose one of October days for a guided walk in this beautiful urban park. The walks happen on Wednesdays, Saturdays and Sundays. Free.
---
Toast to Autumn Festival
Spend the day immersed in live music, food and drinks and art vendors at the 7th annual Toast to Autumn Festival. Lithuanian House (1573 Bloor St. West). Oct. 22, 1 p.m. to 7 p.m.
---
World press photo exhibition 2017
If you're into photography more than Halloween, this could be for you. Until Oct. 24, the Allen Lambert Galleria (181 Bay St.) will be open daily from 9 a.m. to 9 p.m. exhibiting the prize-winning entries assembled by World Press Photo. Free.
---
Maple Leaf Forever
Ever wondered what Toronto contributed to making the maple leaf a Canadian symbol? Go to the second floor on the St. Lawrence Market (95 Front St. East) and find out! Tuesday to Friday 10 a.m. to 4 p.m until November 25. Free.