A lot happened in 2016, and we were there to cover it for the George Brown College community. Here are some of our selected stories for the year.
---
January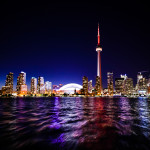 Renuka Malhotra, an international student from India, broke down some things of the things she wished people told her about living in Canada.
---
February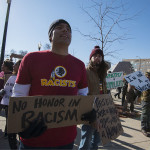 February saw the college under fire by indigenous activists for an ad airing during a NFL game featuring the Washington team. A complaint to the Human Rights Tribunal of Ontario was made by Brad Gallant, a Qalipu Mi'Kmaq man who lives in Mississauga, who said "honest to God, I almost threw up" when he saw that GBC had advertised during the game.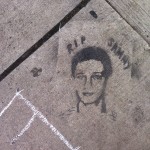 The guilty verdict for attempted murder in the police-killing of Sammy Yatim, who was enrolled at George Brown College when he was shot to death by Toronto police officer James Forcillo was accompanied by discussion about police training. The Dialog slammed the planned training as being totally insufficient in an editorial.
This editorial is a finalist for an John H. McDonald award for excellence in student journalism in the opinions-writing category.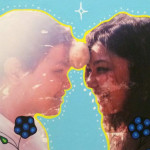 In the most heart-breaking story of the year, a much-loved former GBC student Kiowa Wind McComb was murdered in a senseless stabbing at a bar on Jane Street. We talked to people who knew him at the college and in the community arts projects he was active in all of whom remembered him as a kind and engaged young man.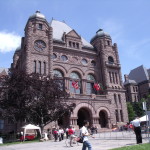 The Ontario government announced that they were planning to bring in "free tuition" for low-income families in their new budget, but not until 2017-18.
---
March
Black History Month at George Brown College
George Brown College​ and the Student Association of George Brown College​ celebrated Black History Month with events showcasing black inventors, the Journey to Hope panel discussion and a fashion show.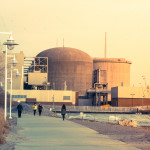 A feature by Steve Cornwell broke how colleges and universities in the GTA not stocking anti-radiation pills that are available to them free of charge if they are within a 50 km zone of a nuclear power station.
This feature by Steve Cornwell is a finalist for a John H. Mcdonald Award for Excellence in Student Journalism.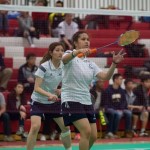 George Brown College's Yunji Kim and Angeline Alviar had a tremendous season winning silver at the OCAA Badminton Championships and playing in the National Championships in British Columbia.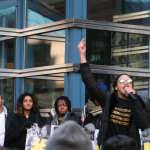 Toronto's black community and allies rallied at the Toronto Police headquarters in March. The demonstration was called by Black Lives Matter Toronto, who camped out at the police headquarters for two weeks.
---
April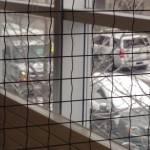 Police locked down George Brown College's Casa Loma campus for the first time in the college's history when a student was attacked with a knife at the entrance to the E Building and may have run into the campus. The lack of a functioning PA system, and not doing drills for a lockdown were highlighted by students as things that should be addressed.
---
May
Second-year George Brown College special events planning students turned the Great Hall of the Hart House into a little world of witchcraft and wizardry. Platform 9 3/4: A Harry Potter Experience was their final exam from the program.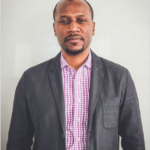 A new report on black student experiences in George Brown College's community services programs opened a window into what challenges they are facing. A lack of black faculty was highlighted in the report as a contributing factor to black student attrition.
---
August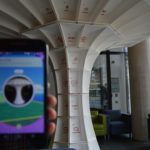 For adventurous George Brown College students, Pokémon GO provided an experience beyond hatching an egg during break or encountering yet another Pidgey. The app's many PokéStops were an opportunity to discover the sights surrounding each campus.
---
September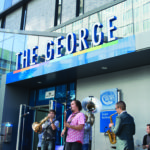 With the school year in full swing, staff, students and community members took time to mark the grand opening of The George on Sept. 14.
In celebrating George Brown's first student residence, the messages of college president Anne Sado and minister of the environment and climate change Glen Murray, went far beyond mere brick and mortar.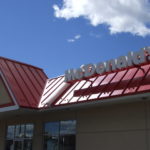 A groundbreaking partnership signed between McDonald's Canada and Ontario Colleges will let McDonald's managers to skip the first year of some business programs at public post-secondary institutions in the province.
Advocates of the partnership tout the wide range of potential benefits the deal could bring. The Ontario Public Service Employees Union, which has represents George Brown staff, has been critical of the program.
This article by Alex Resendes is a finalist for a John H. McDonald Award for Excellence in Student Journalism in the labour-writing category.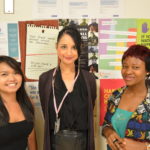 Challenging and changing society's views on sexual violence is a daunting task, but with its peer-to-peer method,  George Brown College believes it has the right approach with its "upstander" training workshops.
Presented by George Brown's diversity, equity, and human rights services, upstander training is a workshop focused on sexual violence prevention and intervention. The free 90-minute session covers a variety of topics from myths and stereotypes about sexual violence to strategies on how to safely intervene.
Video: Jurassic Frosh and GBC Fest 2016
Nothing says the start of school like frosh week and the annual GBC Fest concert. Here's a short video overview of the festivities.
---
October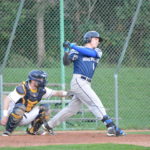 Huskies outfielder Curtis Cobean had a tremendous season. Cobean lead not just George Brown, but the entire Ontario Colleges Athletic Association (OCAA) in batting average, on-base percentage and slugging percentage, while co-leading in doubles.
The newly formed Black Student Success Network (BSSN) at George Brown College aims to provide resources, mentoring and support for black and other students.
Neil Price, a professor in the community worker program, helped start the BSSN. At the launch event for the network on Oct. 5, Price outlined the four pillars of the BSSN; academic tutoring, mentoring, information and referrals and social engagement.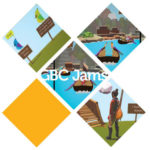 Class has just finished, but no one is packing up to leave. There's bugs in the code, hit-detection is shoddy and the audio hasn't even been added yet. There's so little time and so much to do. But what do you expect when your task is to make a video game in a week?
It seems like an impossible challenge at first glance, but talk to anyone in video games and they'll be familiar with the concept of a game jam. A timed challenge, a game jam tasks its participants with completing a fully functioning game completely from scratch, in as little as 24 hours.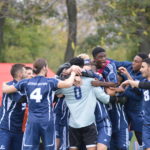 George Brown men's soccer team ended their season on a high note, with a dramatic 4-3 victory over Niagara College for the OCAA silver medal, which went all the way to penalties.
---
November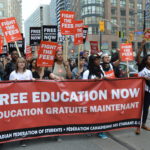 Two thousand students marched in downtown Toronto on Nov. 2, 2016, to call for free and accessible education for all students.
A strong contingent of George Brown College students took part in the march from Ryerson University to Queen's Park with students from Brock, Guelph and York universities. Students from the University of Toronto held their own march to the legislature.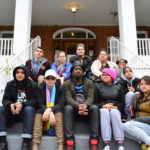 It's before eight in the morning when our group lines up canoes on the banks of the Grand River. The morning sun lends the frost-filled grass surrounding us the look of glass, while steam rising off of the immense 280 kilometer-long river makes the steam from our breath seem minuscule in comparison.
It's an immediately memorable image on the final day of a Student Association sponsored trip to Six Nations of the Grand River, a First Nations reserve around 100 kilometers southwest of Toronto.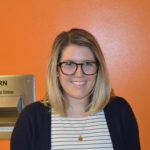 The United States presidential election was simultaneously visceral and distant for many. Such is the benefit and unease of being on this side of the 49th parallel.
Speaking with Alice Gammill and Bryan DePuy, two Americans studying screenwriting and narrative design at George Brown College, one senses the same dichotomy, only more intensely felt.
---
December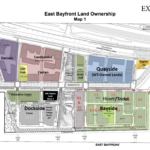 A gravel parking lot in front of Waterfront campus may soon be the site of a new building for the college.
Toronto City Council has approved the sale of a parcel of land known as "Block 3" to the college with the stipulation that George Brown College operate a non-profit child-care centre with spaces for at least 72 children in a new building there.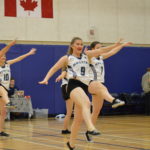 Spectators at George Brown varsity basketball and volleyball games will no longer have to twiddle their thumbs during breaks in the action. The Huskies dance pac, a group of seven first-year students from George Brown's dance programs, are bringing a more complete experience to the games.