More than 3,000 bikes were stolen in Toronto during 2014
You step out from the coffee shop, bagel in hand, walk to your bike and it's gone. You do a double take, desperately look up and down the street, stand there defeated. Not again.
If you're a cyclist in Toronto, or at least know a few, you know how bicycle theft inspires rage and sadness in equal measures. It's easy to see why. It's probably someone's main method of transportation, or it might even be vital to their job, and once your bike is gone the odds that you will get it back are slim.
In 2014, 3,077 bikes were stolen across the city of Toronto, according to Toronto Police Department statistics secured through a Freedom of Information request by The Dialog last year. And that's just reported thefts.
Fortunately, there are steps you can take to stop your bike from being stolen. To see how George Brown students' bike security stacks up, we hit the Casa Loma campus last month and found some real-life examples of good and bad bike security. We spoke to Sohel Imani, co-owner of Ya Bikes! (242 Queen Street E.), to get some pointers.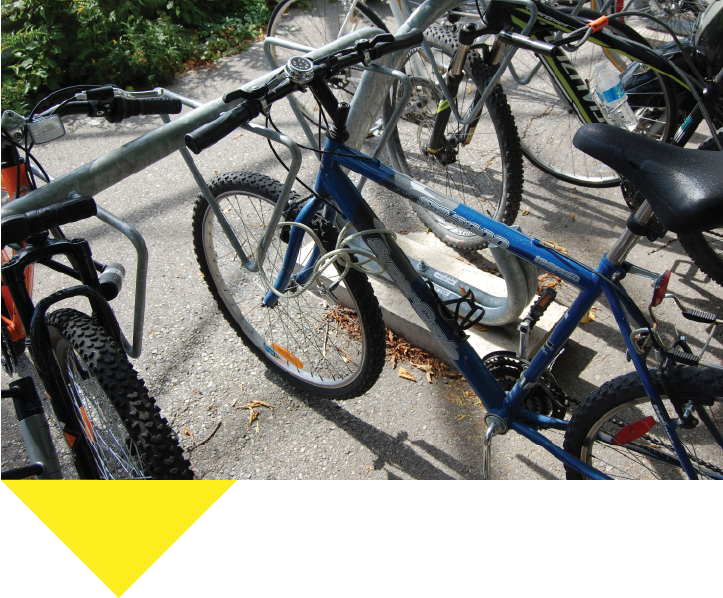 "Ideally, you want to have a U-lock, always a U-lock as opposed to a chain lock or a cable lock," said Imani. "U-locks are generally harder to get through, harder to cut." This thin cable lock could be cut in seconds, and the unsecured wheels are easy pickings as well.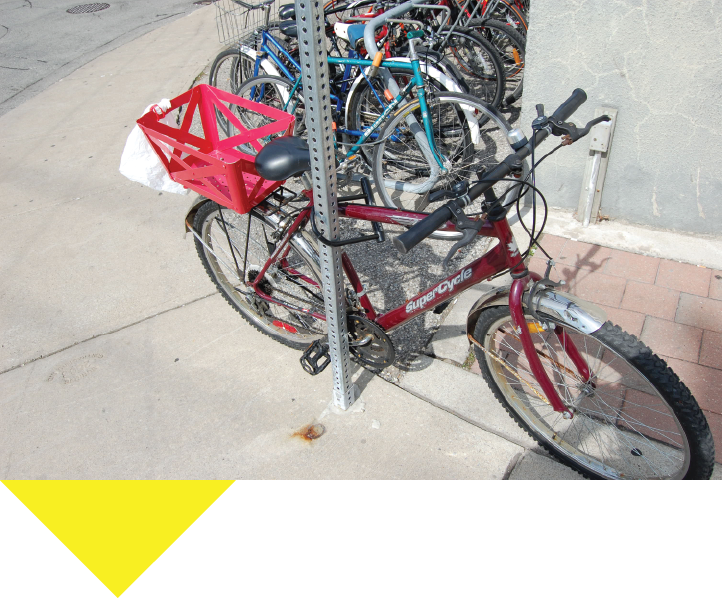 This one's a little better, as they're using a U-lock, but the cyclist didn't think about what they were locking to. A lock is only as good as the post it's locked to, and a sign post is easy to unbolt and remove, no cutting needed.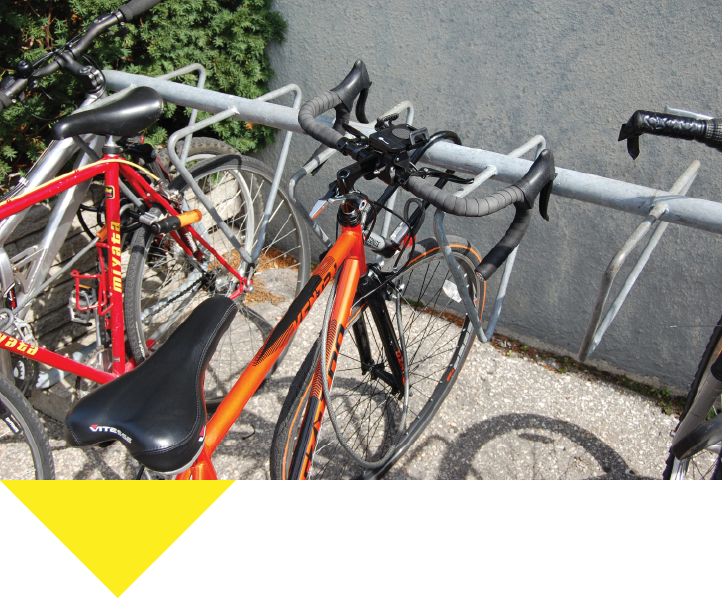 This bike's locked up with both a U-lock and a cable lock, and the frame and front wheel are both secured, but the U-lock isn't around frame so the whole set-up is only as secure as the cable lock. Securing just the front wheel is another mistake. "People assume that your rear wheel is going to be a challenge to take off so they lock up the front, but in fact the rear wheel is just as easy to steal as the front wheel," said Imani. "A rear wheel is more expensive to replace than a front wheel."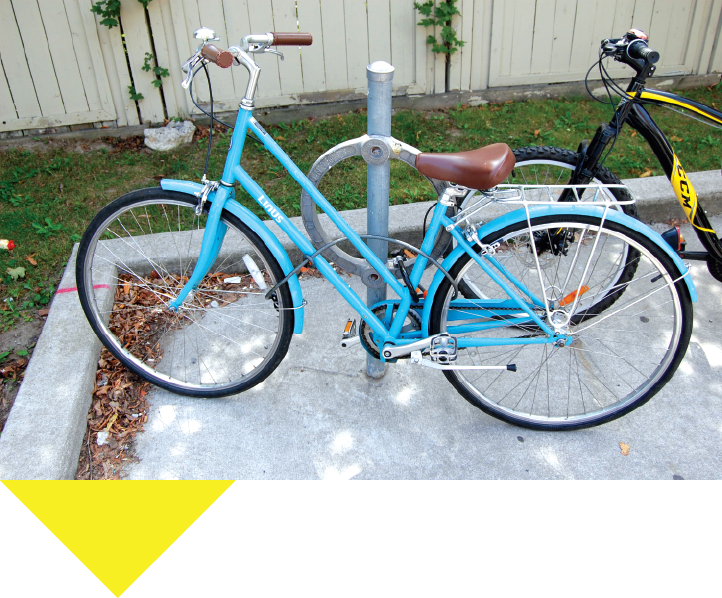 Here's a textbook-secured bike. "Smaller U-locks are going to be really snug and tight against your frame and post, making it harder to attack," said Imani. The sturdy cable through both wheels and the U-lock adds extra security. This rider could also secure their non-wheel parts, too. "One of the things I see coming through the shop is the saddle and seat post being stolen," said Imani. "Often I would recommend some sort of locking skewer instead of just a quick release."
Imani said that, despite this, the biggest issue is that, often, people just don't bother locking up at all. "People will just leave their bikes outside a Starbucks or a Tim Horton's and just run inside real quick. It's a terrible idea because bike thieves want something quick, they don't want to work on it."