Touching tale explores the power of emotional connection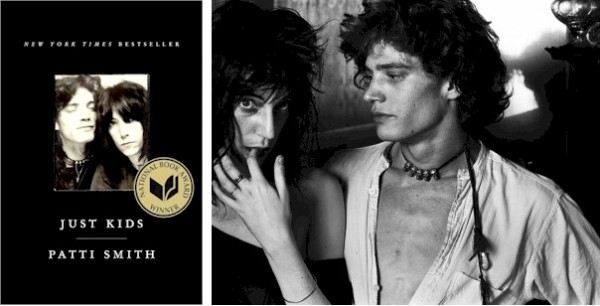 The first page of a novel sets the tone for the ride the reader is about to take. In Patti Smith's Just Kids, she well prepares us for a deeply emotional journey.
Focused on Smith's unique friendship and romance with provocative, legendary black-and-white photographer Robert Mapplethorpe, Just Kids is the story of what it meant to be young, poor, artistic and in love in New York City circa 1970.
Heavily centred around New York's famous Chelsea Hotel, the book describes how the pair spent their years as mutual muses for each other's creativity – Smith a poet and Mapplethorpe a budding photographer with a special interest in Polaroids. As they bonded through various expressions of art, the story Smith paints is a hopeless romantic art lover's dream.
Smith and Mapplethorpe were great lovers up until he came out as a homosexual, after which they remained close friends. Although Smith was able to move on, having various partners over the years, her love for them never quite measured up to her feelings towards Mapplethorpe.
As deep as Smith gets into the details of their story, she stays on track with the focus of what attracted the pair in the first place – emotional connection. Smith holds back from bringing the reader into the more intimate side of her relationship with Mapplethorpe, seldom sharing anything sexual between the two. In a millennial world so intrigued and driven by sexuality, Just Kids is a refreshing reminder of where the most beautiful and genuine connections stem from – the heart.
Smith's poetic prose makes every thought she brings to paper sound utterly mystical. The conversations and heart-punching one-liners Smith embeds in her memories of Mapplethorpe make Just Kids one of those stories you just can't put down.
Hear Patti Smith read from her memoir M Train on Oct. 13 at Toronto's The Design Exchange.