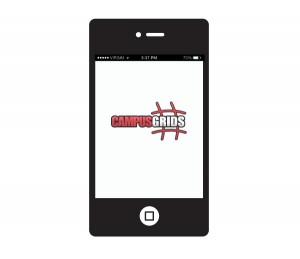 A group of Ontario students recently launched Campusgrids, a new social app for post-secondary students. While it's still in its infancy in terms of active users, its features make it a very promising tool.
While George Brown College (GBC) offers its own app, Campusgrids offers a considerably different product with different functions.
George Brown's app provides easy access to Stu-View functions and other GBC student essentials such as a map, library resources, and links to GBC's social media pages. It's essentially an extension of the school's website and focuses exclusively on academically-related content.
Campusgrids on the other hand, is focused far more on the social and extracurricular aspects of school, while still including helpful academic features.
In terms of academic functions, it allows you to share your course schedule and form groups in which you can share course notes and discuss academic content.
More central to the app's purpose is social connection; It's a tool for clubs to connect to students and co-ordinate events. It also serves as a way for students to connect to each other on a more social level.
The developers are clearly quite in tune with the current climate of social apps as they have chosen to integrate a clever Tinder-like "meet students" feature that allows students to connect with a similar interface that shows a photo, interests, program of study, and school.
Campusgrids seems like a very promising app with an impressive set of integrated features. Although, it currently lacks a user base to take full advantage of them.
The app team is currently seeking a brand ambassador at GBC, so contact them if you're interested in helping to spread the word.