As my second year as The Dialog's managing editor comes to a close the thing that really stands out for me this year was the team of students that I got to work with. Our team has been remarkable this year and has really helped transform The Dialog into a well-read newspaper that not only won national journalism awards but most importantly connected with George Brown students.
From dropping plans to cover breaking news on campus, to travelling to other colleges to cover the Huskies, to late nights in our office during production to put out the best possible paper the next morning, the students who have been our staff have made this one of the best years for The Dialog in a long time.
At The Dialog we are a newspaper by students for students. Our loyalties lie with the students of George Brown College and we did our best to inform, engage, and entertain you this year.
Now it's your turn to help run your student newspaper. We are currently hiring our staff for the 2014-15 semesters and are looking for students who want to be reporters, editors, videographers, photographers, columnists and distribution staff. Apply by May 31 and help keep The Dialog going strong.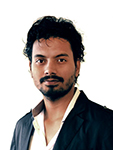 Preeteesh Peetabh Singh
News Editor
Phew! Another year with The Dialog, probably my last. As I graduate from George Brown College and look forward for my future avenues I also look back to realize how good a journey it was to work with The Dialog.
For a medium budget campus newspaper, I think we pulled off a great year. Increase in outreach through website, social media and multimedia worked pretty well.
Attending the National Canadian University Press conference in Edmonton as a delegate and being a part of the plenary was a great experience as I got some ideas on what it takes to run such a big organization from the inside.
Being nominated for my article "From cricket to baseball in four months" for the John H. McDonald award for excellence in student journalism is something I will cherish. All a writer wants is appreciation.
Another highlight of the year was organizing the three-day Ontario regional conference, Be Alternative, at George Brown College. With some mighty awesome speakers, workshops and panel discussions, it indeed was a success.
I sincerely hope, The Dialog continues to break new stories, inform, entertain and educate further. I look forward to be associated with the newspaper and contribute with my stories in the future.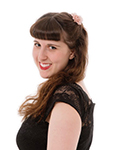 Samantha Bullis
Art Director
Print media will always be my first love. In the last decade, the common argument has been that rapid digitalization has rendered printed work useless. But while working at The Dialog over the past year, my love and support for print media has only been further strengthened.
Working with such intensity on all aspects of print design, layout, illustration, and production has given me an intimate understanding of the inner workings of publication and the excitement of the constantly changing nature of working with news content as it develops. The versatility and efficiency of my design practice has improved far beyond what I thought was possible.
But it's not just my technical skills that have been strengthened this year. While I've always had a keen interest in current affairs and news, being behind the scenes as stories are investigated and seeing the way that a story can take a turn at the most unpredictable moments has given me a better understanding of how the media I consume is produced.
While the constantly-changing nature of content and late nights of production day were initially a challenge, they've now become part of what makes working here such an exciting experience. I'm looking forward to returning next year, late nights and all.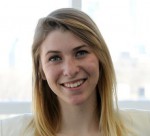 Brittany Barber
Staff Reporter
I began at The Dialog at the end of January and since then; I have had nothing but positive experiences. Immediately I began researching, reporting and covering events for the paper.
Working for The Dialog has helped me work on my writing and communication skills and has opened up new doors I wouldn't have found otherwise.
From interviewing to exploring new areas, I can honestly say The Dialog has challenged me in more ways than I had ever expected.
The Dialog came into my life at an unanticipated time. I moved to Toronto from Massachusetts in August with no knowledge of the city or the people, I was feeling hopeless and confused. Luckily, The Dialog stopped me in my tracks and brought me hope, motivation and most importantly, involvement.
Being hired as a staff reporter was a blessing for me but becoming the sports reporter and a photographer heightened my experience entirely.
Since working for the paper, I have networked, learned about the journalism world and challenged my abilities, proving I can do anything I put my mind to.
Working for The Dialog has been the best part of my time spent at George Brown College and because of that, I am grateful.
The short time I have spent working on The Dialog has been a very satisfying and enjoyable experience. I love that I have gotten to work with my innovative and talented co-workers, I love that I get to interview people for articles and I love that I can pick up a paper and go "I wrote that!"
Working on the paper gave me a chance to explore the Toronto arts community further and get to share my findings with the public. Most importantly it allowed me to give the dance department more of a reputation other than those mysterious creatures that lurk in the basement.
If I do not return to The Dialog next year I hope there is some dance student reading this who will be inspired to send in their resume and keep writing on behalf of our George Brown Dance family!
I want to thank the staff at The Dialog for their insight and helpfulness and the awesome job they do to keep our team going. Best of luck to everyone and have a superb summer!
How to sum up this year – phenomenal? I think so. After a challenging year atThe Dialog, I can definitely say I overcame the challenge.
I had no expectations about how the job would be or my how I would perform the staff reporter role upon being hired, but after a year, my only expectation is for myself – to do more writing and keep improving my skills.
This job opened a lot of doors for me, and for that I am truly grateful.
Opportunities like being able to go to NASH 76 in Edmonton this January, opened my eyes to the world of journalism and not only motivated to continuing writing, but pushed me to write.
I had a great year working with an excellent team of writers and reporters – and I can't forget, our teams amazing graphic designer to whom our paper would not be possible.
Summing up this year is impossible in one word, and even five words probably aren't enough to describe the intelligence and passion brought on by each of my colleagues that allowed me to find the passion I have for my job.
Thanks go out to the The Dialog for an awesome year!