Healthy food with good service is vital towards achieving a positive learning environment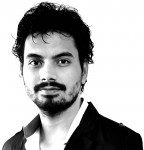 By Preeteesh Peetabh Singh
News Editor
I was in a Tim Hortons line the other day to buy a donut for my partner (Yes, she likes donuts), at George Brown College's (GBC) St. James campus cafeteria. An extremely grumpy middle aged man was taking orders.
He resembled an soldier who was court martialed and awaiting trial. Literally screaming at the customers if they were little late on deciding what to eat. His body language showed a lot of frustration.
A student standing behind me commented, "Maybe he has come to work after having a fight with his wife!" Another student said, "All he needs is some good sex."
This was one of many such incidents of poor hospitality being witnessed by students on campus.
The questions are: Does campus food adhere to the norms of food security? What about the service?
According to United Nation's Food and Agriculture Organization, food security is "a condition in which all people, at all times, have physical and economic access to sufficient, safe and nutritious food to meet their dietary needs and food preferences for an active and healthy life."
The Food Bank at GBC provides free food to students with low income. The Good Food Market is an initiative where students can buy fresh produce. All other food such as Tim Hortons, Subway, Whole+sum, Origin Café, 2.mato, and Pizza Pizza are managed by Chartwells under Compass Group Canada who claim to provide healthy, low calorie, gluten-free food at college campuses.
GBC seems to be doing its part in terms of availability, adequacy and accessibility of food, but service might be a problem.
Patty Gowing, food service director at Chartwells' GBC locations, mentioned that apart from food quality they also take care that the service received is up to standards. "If a student is facing any service issue, they can complain to us," said Gowing.
The argument on the importance of good quality food and good service is perpetual.
People can choose not to go back to a restaurant where they received lousy service but students, when in school, do not have that choice. 8 a.m. classes leave students rushing to make lectures. They need that breakfast or snack between classes as they can't really go out to eat due to time constraints.
Food security indeed has an undeniable link to the hospitality of staff and vendors on campus. Healthy food with good service is vital towards achieving a positive learning environment.